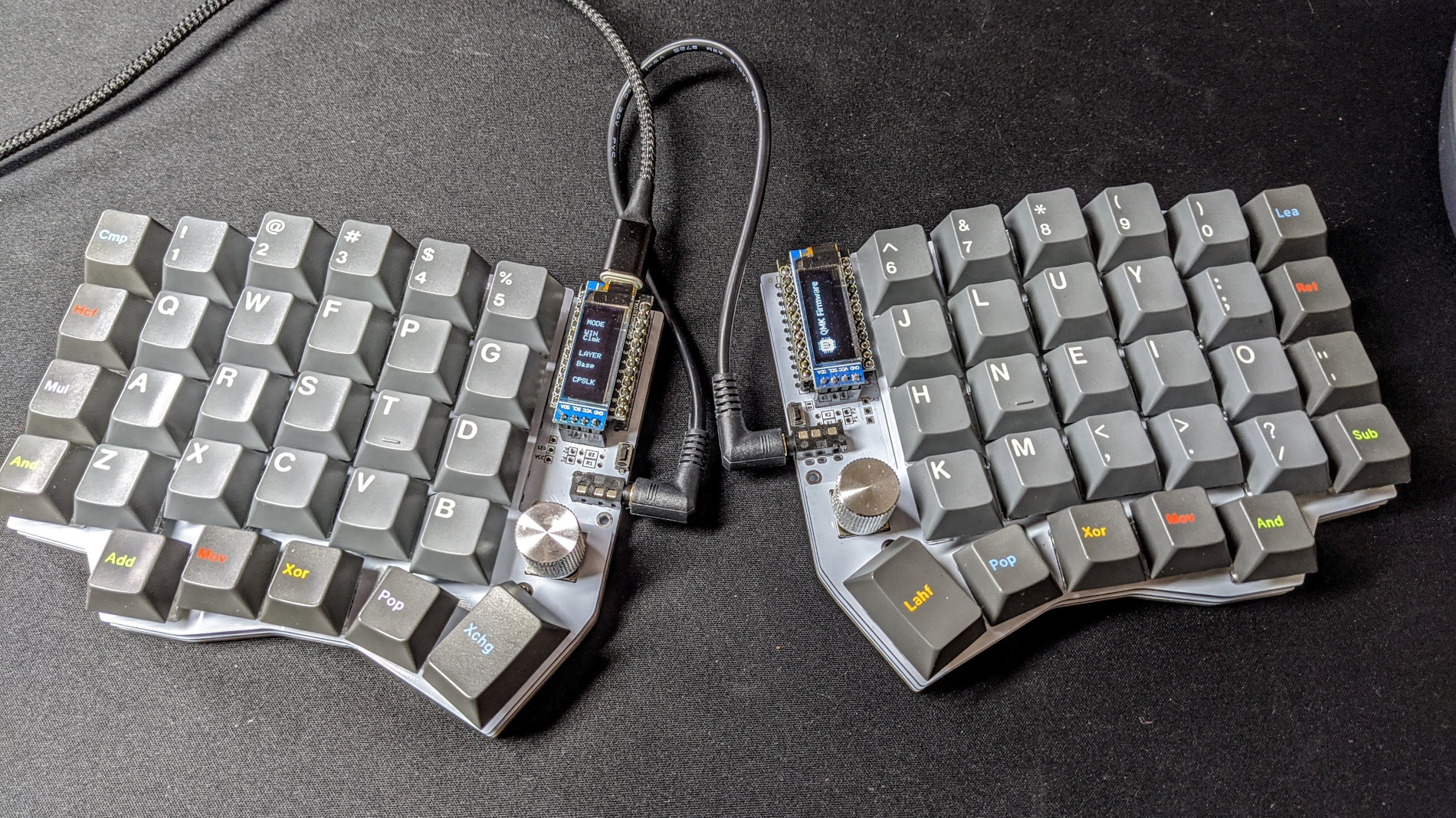 Sofle is 6×4+5 keys column-staggered split keyboard with encoder support. Based on Lily58, Corne and Helix keyboards.
SofleKeyboard was created by Josef Adamcik. The motivation and process is covered in following blog-post: Let me introduce you SofleKeyboard - a split keyboard based on Lily58 and Crkbd
It is still in development, but the first version gained some popularity and there was even some group buys.
If you are interested in building the board and don't want to bother with KiCad, the gerber files are available in releases.
License
Firmware
Sofle uses QMK firmware
See the build environment setup and the make instructions for more information. Brand new to QMK? Start with our Complete Newbs Guide.
Make example for this keyboard (after setting up your build environment):
Flash the default keymap:
make sofle:default:avrdude

Press reset button on he keyboard when asked.
Disconnect the first half, connect the second one and repeat the process.
You can also use QMK configurator but beware, it does not support rotary encoders yet.
Default layout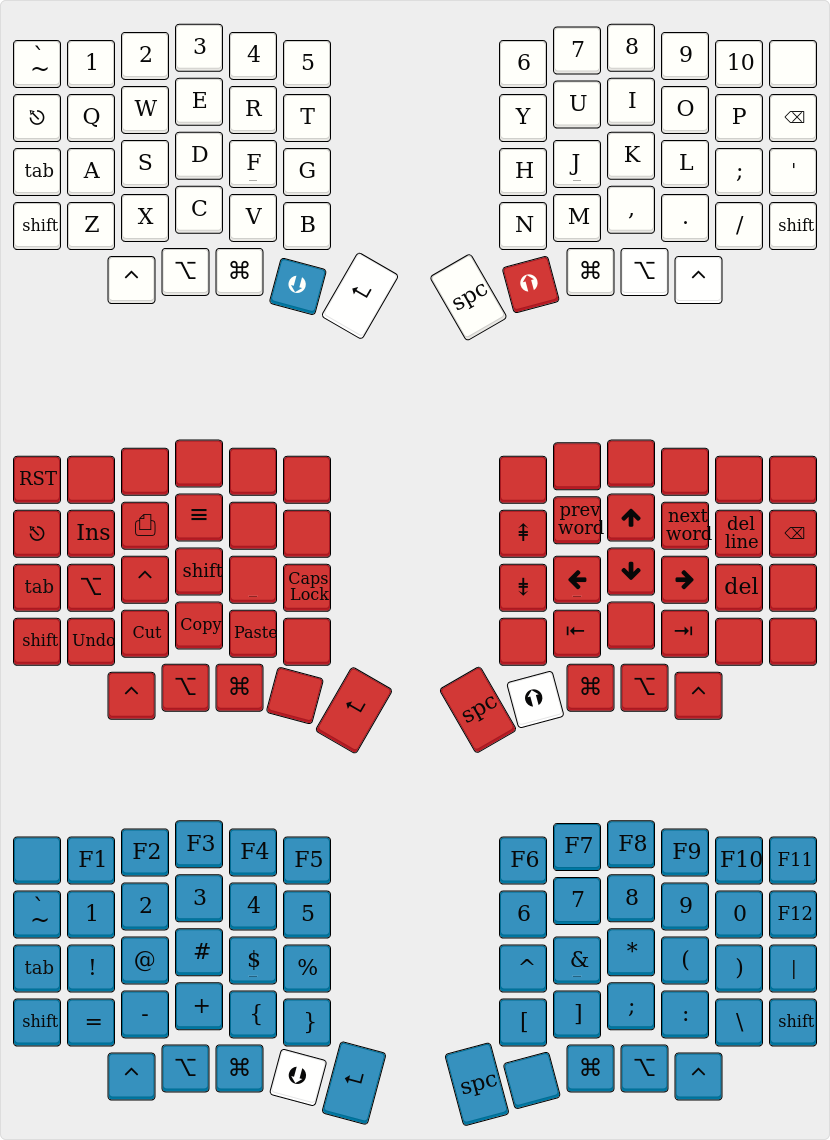 Gallery